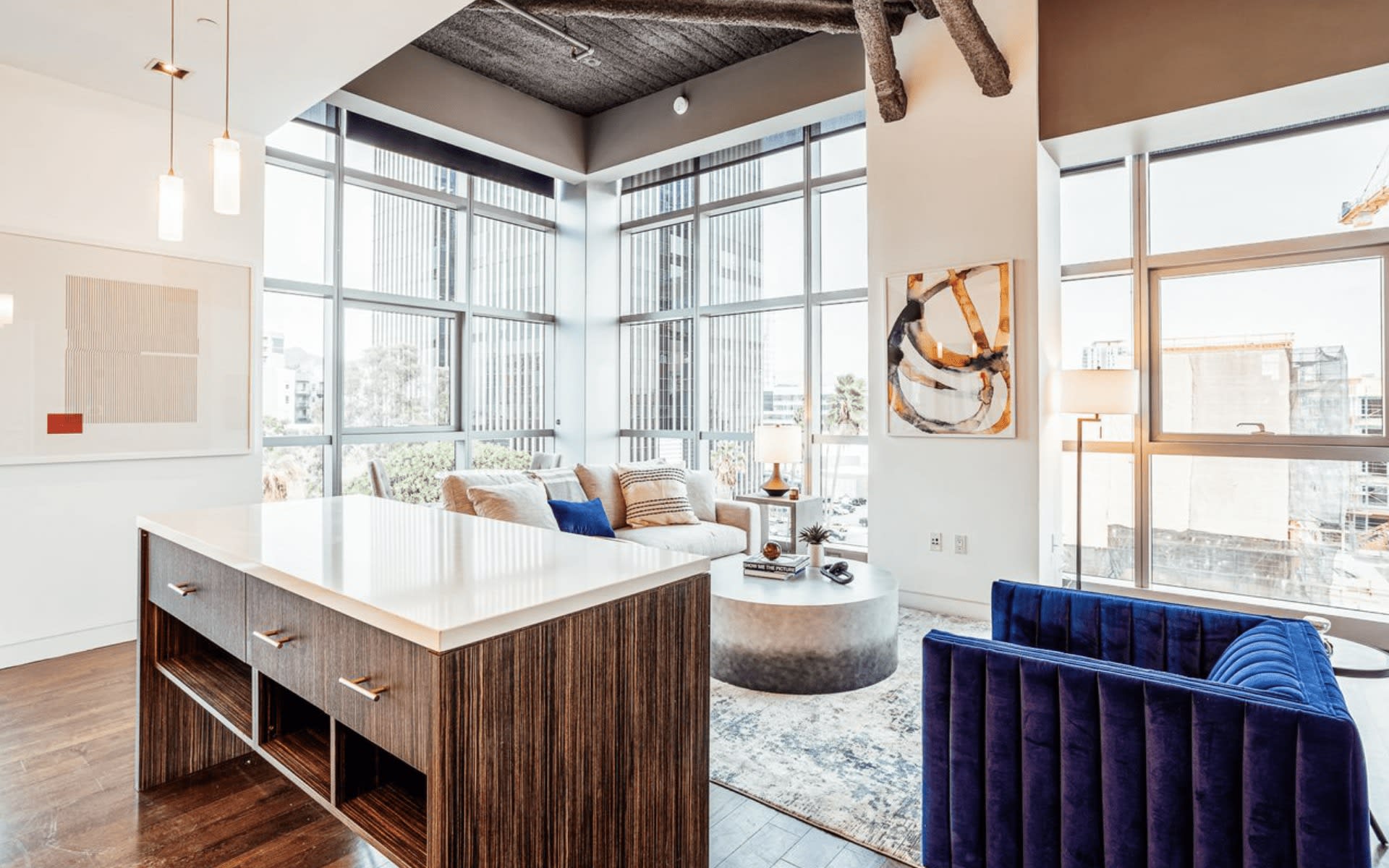 Even as some employers command workers back to the office, a handful of housing providers, flush with new venture funding, are betting that one pandemic trend is here to stay the demand for flexible, short-term apartment rentals.
Companies such as Blueground, June Homes, and Landing have been expanding this year to new cities and adding thousands of units to their platforms. They have been raising tens of millions of dollars each in recent funding rounds and in some cases much more than that.
At the height of the pandemic, most office employees worked remotely, though not necessarily in their own homes. Some were fleeing a city and didn't know when they would return. Others were taking advantage of the chance to experience life in a novel location. That created new demand for short-term housing with flexible terms.
Now, that business model is coming under new pressure. Only half of the nation's office workers are still working remotely, short-term housing providers estimate, and that number will continue to decline as many employees resume their old commutes.
But the housing companies predict that the number of workers remaining fully remote will ultimately level out at roughly 20%.
If their forecast is right, that would still represent a large potential market.
"That's about 36 million workers," says Kulveer Taggar, co-founder and chief executive officer of San Francisco-based Zeus Living, a provider specializing in single-family homes.
The companies are also betting that even some renters returning to the office will ditch the traditional 12-month apartment lease when presented with a more convenient and flexible alternative.
Most of the startup's lease units from building owners that they sublease to tenants through their own digital platform on a month-to-month basis no security deposit required.
New York City-based Blueground is typical. Its units come fully furnished and stocked with items from coffee to trash bags and linens. Depending on the length of stay, the monthly rates determined by a dynamic pricing algorithm are 15%-100% higher than what one might pay on a traditional 12-month lease for an unfurnished apartment, says CEO and co-founder Alex Chatzieleftheriou.
The company raised $140 million last month.
Some of these companies say they also appeal to workers who have returned to big cities but felt wary of making a commitment. New York and Seattle are two examples, said Landing CEO and founder Bill Smith. The company has expanded from 10,000 to more than 30,000 units across 200 cities this year while maintaining an occupancy rate in the 90th percentile.
Sonder Holdings Inc. a hospitality company that has 15,000 available and contracted units globally, recently created a new dynamic pricing system that optimizes rates on each home for stays ranging from one to 365 days. Longer stays generate lower rates, said Shruti Challa, the company's senior vice president, revenue. "But these longer-term guests are predictable and have lower turnover costs," she said.
June Homes, meanwhile, recently started offering tenants the option of renting any unit on its platform unfurnished, furnished, or something in-between. "It adds operational complexity, but unlocked so much demand," said founder and CEO Daniel Mishin.
The company is targeting a younger market by offering a shared apartment option on many properties. And because it focuses on smaller mom-and-pop owned buildings rather than luxury doorman properties, its rates are more in line with what one might expect to pay on a traditional 12-month lease, said Mr. Mishin.
Others aim to win new business by offering even greater flexibility to those who want to maximize their city- and neighborhood-hopping. Zeus Living, for example, recently launched a pilot "Nomad" program that allows unlimited moves within a six-month period with just 14 days' notice. The hope: that folks who try the service once will get hooked on the flexibility and convenience.
"Once you're in an Uber," says Zeus Living's Mr. Taggar, "you can't go back to hailing a cab in the rain."