Like fashion, makeup, or other forms of self-expression, home decor is often a reflection of your current mood. And lately, we've noticed dark maximalism has been a dominant living room design trend.
Perhaps we can blame it on the time of year—after all, Daylight Savings Time is ending and it will get darker sooner. Maybe you've been listening to Taylor Swift's new sultry, synth-driven album "Midnights" on a loop. Either way, if you're set on revamping your living room and are looking for design inspiration, we encourage you to go to the dark side.
This week, we scoured Instagram and bookmarked five living room images that exemplify the perfect balance of moodiness and comfort. To help you replicate the looks, we gathered tips from interior designers as well as products that you can purchase right now.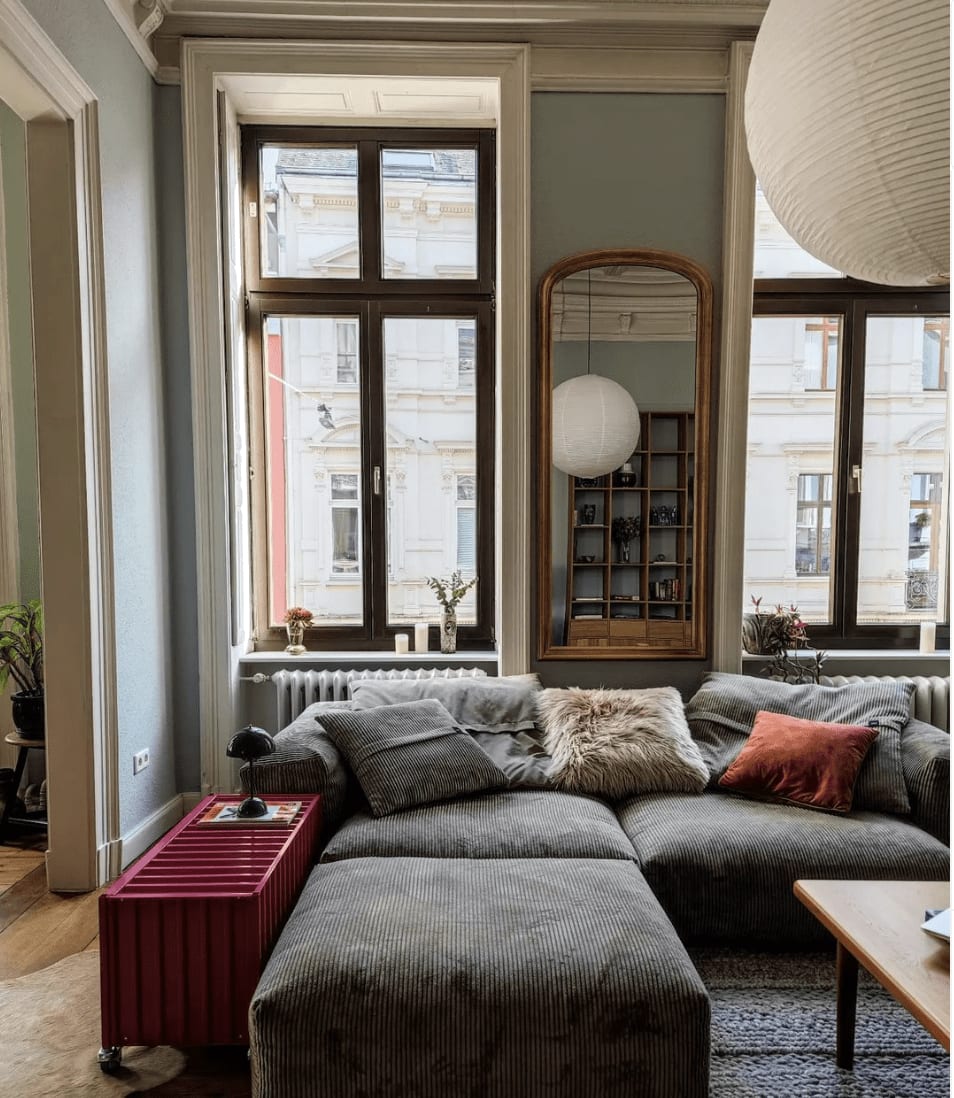 1. Corduroy sofa
Who says corduroy is just a fabric for clothing? Above, @dennisvonnazareth showcases the ultimate lesson in corduroy home decor with a sofa upholstered in the soft fabric.
"Corduroy couches—or corduroy sectionals—have become increasingly popular because of their contemporary feel," says designer Benjamin Ibanz of FCI Interiors. "If you're double-minded about buying a corduroy sofa, I recommend that you start small with corduroy cushions or a throw. This will help you get the feel for it first."
2. Maximalist rug
Moody decor and the maximalist trend go quite well together in the living room, and we were especially drawn to this maximalist rug from @retrochicdesign.
"Many homeowners cannot bring themselves to commit to bold paint colors or patterned wallpapers, but a maximalist rug with color and pattern still allows you to make a statement," says designer Samantha Black of Freemodel.
Plus, laying down a maximalist or large-scale patterned rug is a great option for renters to use color in a way that's not permanent, Black adds.
"While the specific patterns and colors of rugs may shift with trends, using your floor as a space to show your personality is a trend that's not going anywhere," she says.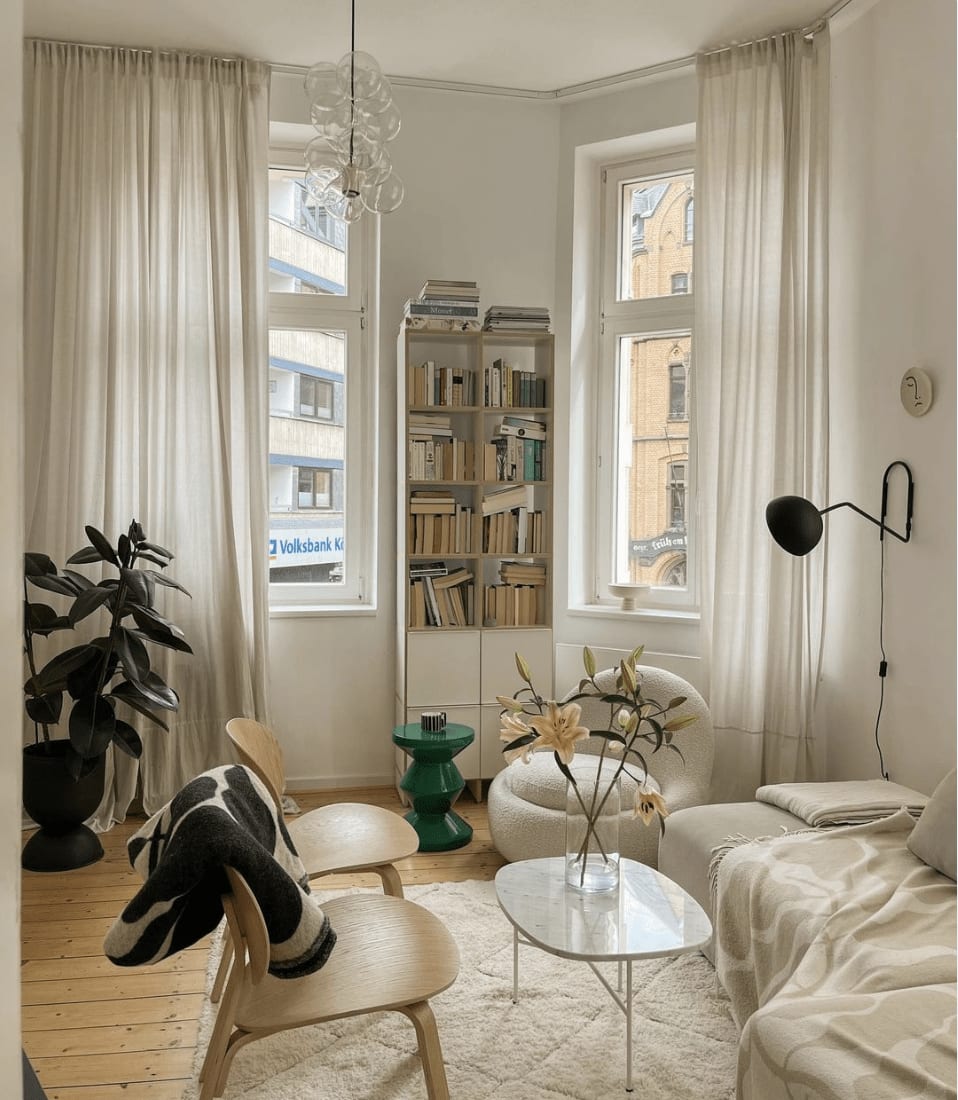 3. Wall-mounted reading lamp
When you think of a reading lamp, this one from @noranilpferd probably isn't the first that comes to mind. But a wall-mounted reading lamp can help you set—and easily change—the ambience in the room.
"Wall-mounted lighting is a great way to make a statement and add to the mood of a room while creating directional lighting," says Black. "Accent lighting is also essential to creating a cozy space, and can also be added to accentuate wall art. Bonus: You don't even need an electrician if the lamp is outlet-ready."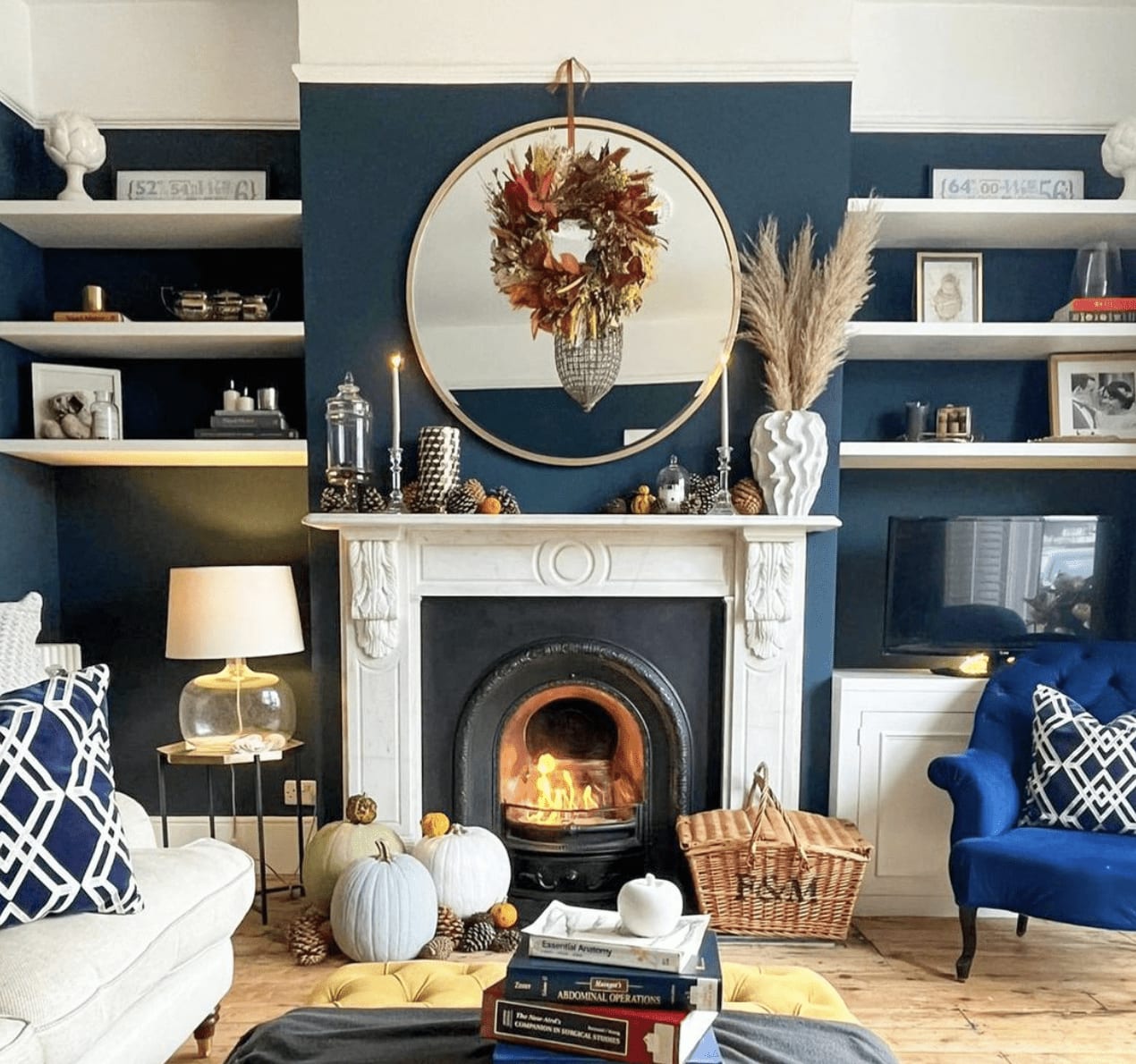 5. Teal blue paint with white trim
In this look from @se9_edwardian_terrace, we get to see first-hand just how well the teal blue walls and white trim complement a timeless maximalist design.
"Teal is one of the most popular colors in the jewel tone revival," says Black. "Homeowners often favor deep teal over other jewel tones because it's a calming color that brings mental ease to a room—it makes a bold statement in a room you can actually relax in."
By Larissa Runkle I Realtor.com I Nov 4, 2022